Official site of the Mill Valley Railroad
George33's TS pages VM15 team Mail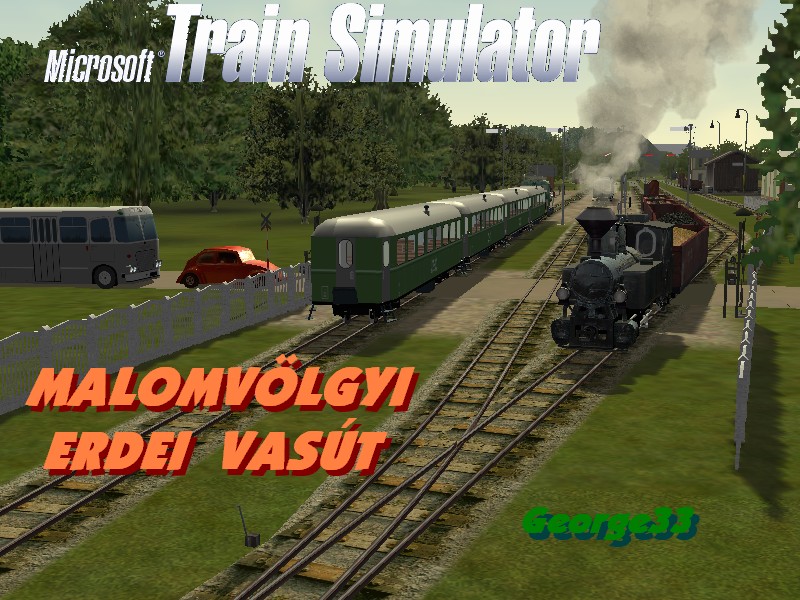 Dear Visitor,
it's the 1.01 version of the Mill Valley Railroad. This is a total fantasy nostalgia narrow gauge route.
If you have any problem or comment please write me!
Have fun!
The installer locates automatically your Train Simulator's folder. Please verify !
Download route (MVEV101.exe, 57 923 MB)
Alternative version: (www.VM15.hu)
Updates for the 1.0 version (MVEV_Patch101.exe, 115 kB)
New signals for the route (MVEV_Jelzo-patch.exe, 1 035 kB)
It's necessary install Xtracks v. 3.12 or later for correct operation.